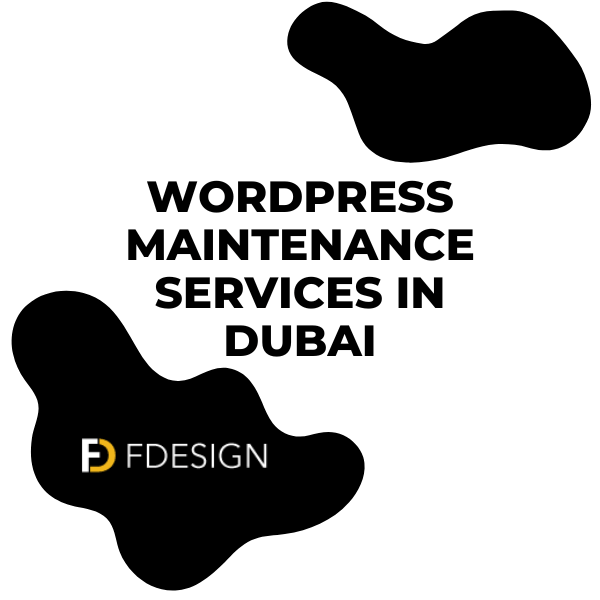 WordPress Maintenance Services in Dubai
If you're running a business in Dubai, having a website is essential to reach out to potential customers and grow your business. However, maintaining a website can be a daunting task, especially if you're not technically savvy. At Team Fdesign, we offer reliable WordPress maintenance services to help businesses in Dubai keep their websites running smoothly and efficiently.
Our WordPress Maintenance Services in Dubai include:
Our team of experienced WordPress developers and support staff are committed to providing comprehensive website maintenance services to keep your website up-to-date and secure. With our services, you can focus on growing your business while we take care of your website's upkeep.
WordPress Core Updates: We'll make sure your website is always running on the latest version of WordPress. This ensures that your website is up-to-date with the latest features and security updates.
Plugin and Theme Updates: We'll update your website's plugins and themes regularly to ensure that they are compatible with the latest version of WordPress and functioning correctly.
Website Security: We'll monitor your website for any security threats and take action to prevent attacks. Our services include malware scanning, firewall protection, and regular security audits.
Website Backups: We'll perform regular backups of your website to ensure that you can restore your website quickly in case of any issues.
Performance Optimization: We'll optimize your website for faster load times, better user experience, and higher search engine rankings. Our services include image optimization, caching, and content optimization.
Technical Support: We provide ongoing technical support to help you with any website issues or queries you may have. Our support staff are available via phone, email, or chat to assist you.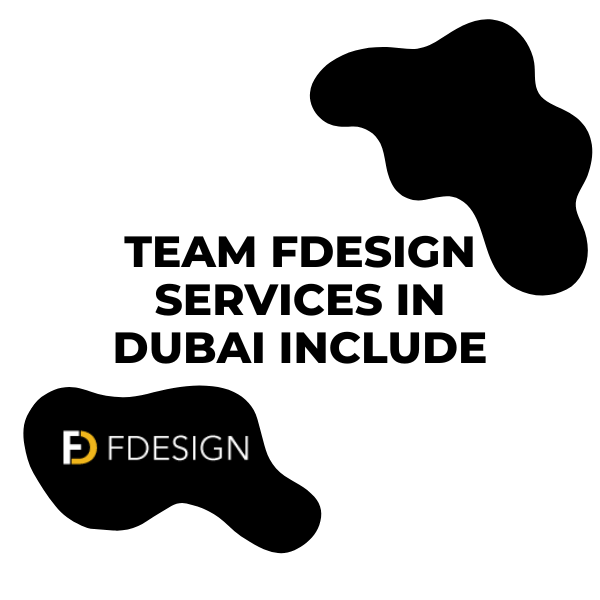 Why Choose Our WordPress Maintenance Services in Dubai?
At TeamFdesign, we understand that every business has unique website maintenance needs. Our WordPress maintenance services are customizable, ensuring that you receive only the services you need to keep your website up-to-date and secure. Here are some reasons why you should choose us for your website maintenance needs:
Experienced Professionals:
Our team of WordPress experts has extensive experience in managing WordPress websites of all sizes and complexities. We have the expertise to ensure your website runs smoothly, efficiently, and securely.
Customizable Plans:
We offer flexible maintenance plans to fit your business's unique needs and budget. Whether you need regular maintenance, emergency support, or one-time updates, we have a plan that suits you.
Excellent Customer Support:
Our team is always available to answer your questions and provide support whenever you need it. We are committed to providing exceptional customer service to all our clients.
Proactive Approach:
We take a proactive approach to website maintenance, identifying potential issues before they become major problems. We conduct regular website audits to ensure that your website is up-to-date and functioning correctly.
Transparent Pricing:
Our WordPress maintenance services in Dubai are affordable and transparent, with no hidden fees or charges. We provide a detailed breakdown of our services and pricing to ensure that you know what you're paying for.
Regular Backups:
Our WordPress maintenance services in Dubai include regular backups of your website to ensure that your data is safe and secure. In the event of a disaster, we can quickly restore your website to its previous state, minimizing downtime and data loss. We use state-of-the-art backup technologies to ensure that your website data is always protected.
Cloud Backups:
We offer secure cloud backups for your WordPress website to protect your data in case of an emergency. Our backups are regularly scheduled and stored on reliable cloud servers to ensure data integrity.
Core Web Vital Audit:
Core Web Vitals are a set of specific metrics that Google uses to measure and evaluate a website's loading speed, interactivity, and visual stability. A comprehensive audit of a website's Core Web Vitals can help identify issues and provide optimization suggestions
Site Protection:
Our 24/7 security monitoring system detects and prevents cyber-attacks on your WordPress website. We provide hack protection and regular security audits to ensure your site remains secure.
Restorations of Backups:
Our team of experts can quickly restore your website from our cloud backups in the event of an emergency. We provide fast and reliable restoration services to get your site back up and running.
Uptime Monitoring:
We keep an eye on your website's uptime, ensuring it's always available to your users. Our uptime monitoring system detects any downtime and alerts our team for immediate action.
Advanced Security:
We provide advanced security features like malware scanning, firewall protection, and DDoS mitigation to ensure your website is safe from cyber threats.
Monthly site health reports:
We provide monthly site health reports that include detailed insights into your website's performance, security, and optimization. Our reports help you make informed decisions about your website's maintenance and improvement needs.
Theme tweaks, Site Fixes
Our team of experts provides theme tweaks, fixes, and enhancement suggestions to improve the overall functionality and design of your website. We ensure your site is visually appealing, user-friendly, and optimized for conversions.
Monthly WordPress core, theme, and plugin updates:
Keeping your WordPress website up-to-date is crucial for security and performance. Our team handles regular updates of WordPress core, themes, and plugins to ensure smooth operation.
WordPress maintenance plans and costs
| Service | WP Growth | WP Boost | WP Shield | Dubai WP Pro | WP Care Plus |
| --- | --- | --- | --- | --- | --- |
| Weekly WP Updates | ✓ | ✓ | ✓ | ✓ | ✓ |
| 24/7 Emergency Support | ✓ | ✓ | ✓ | ✓ | ✓ |
| 24/7 Uptime Monitoring | ✓ | ✓ | ✓ | ✓ | ✓ |
| Google Analytics Integration | ✓ | ✓ | ✓ | ✓ | ✓ |
| Weekly Reports | ✓ | ✓ | ✓ | ✓ | ✓ |
| Regular Backups | 1x Daily | 2x Daily | 4x Daily | 4x Daily | 4x Daily |
| 24/7 Unlimited Website Edits | ✗ | ✓ | ✓ | ✓ | ✓ |
| Security Optimization | ✗ | ✓ | ✓ | ✓ | ✓ |
| iThemes Security Pro Premium | ✗ | ✓ | ✓ | ✓ | ✓ |
| Speed Optimization | ✗ | ✗ | ✓ | ✓ | ✓ |
| Mobile & Tablet Optimization | ✗ | ✗ | ✓ | ✓ | ✓ |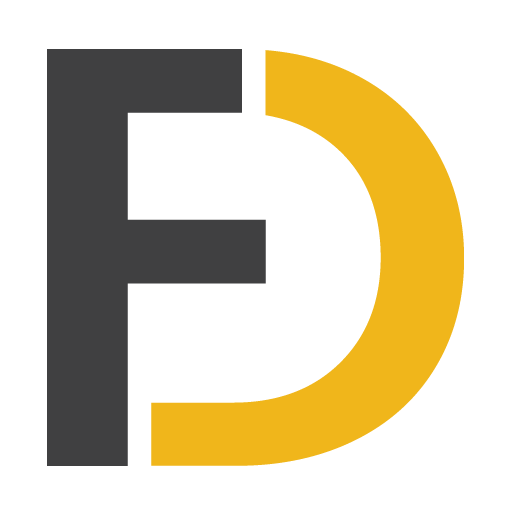 Why is WordPress maintenance important for my website?
Maintaining your WordPress website is crucial to ensure it remains secure, up-to-date, and performing at its best. Regular updates and security checks can help prevent hacks, data breaches, and downtime.
What services are included in WordPress maintenance?
WordPress maintenance services typically include updates to core files, plugins, and themes, as well as security checks, backups, and performance optimization. Some providers may also offer additional services, such as content updates or SEO optimization.
How often should I have my WordPress website maintained?
It's recommended to have your WordPress website maintained at least once a month, though some websites may require more frequent updates or checks depending on their level of traffic or complexity.
Can I do WordPress maintenance myself?
While some basic maintenance tasks can be done by website owners themselves, it's often best to leave more complex tasks, such as security checks and performance optimization, to experienced professionals.
How much does WordPress maintenance cost in Dubai?
The cost of WordPress maintenance services in Dubai can vary depending on the provider and the specific services included. Some providers may offer monthly or annual packages, while others may charge hourly rates or offer customized plans.
How do I choose a WordPress maintenance provider in Dubai?
When selecting a WordPress maintenance provider in Dubai, it's important to look for a reputable and experienced company with a track record of delivering high-quality services. You may want to read reviews, ask for referrals, and compare pricing and services before making a decision.